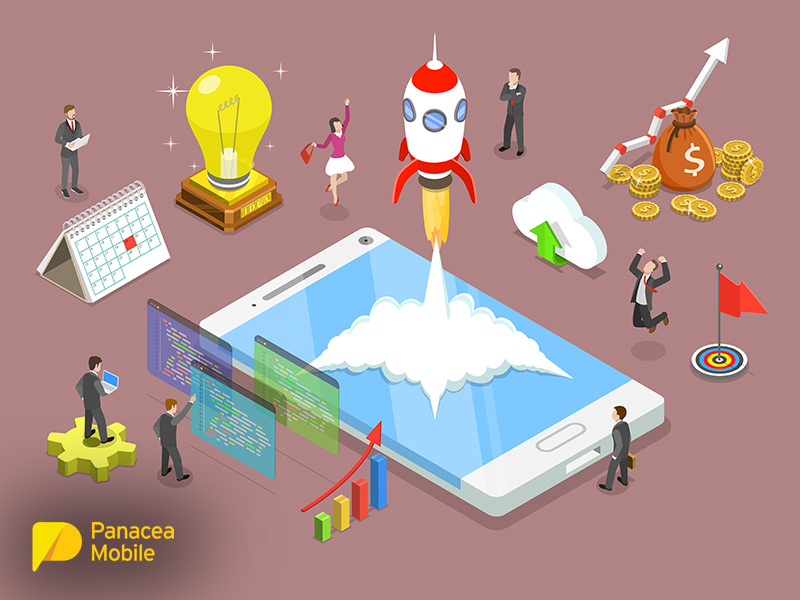 30 Nov

A Mobile Marketing Strategy for Enhanced Customer Experience

The growing mobile phone market is rapidly transforming the marketing world. Businesses that don't keep up with the mobile marketing strategy trend will get left in the dust by more savvy competitors.

With people spending the greater part of their day on their mobile phones, this generation is more familiar with mobile and social media marketing than traditional marketing. Therefore, it makes sense for businesses to make the move to target their customers on the various mobile platforms to enhance sales and profits.

And since more customers are inclined to buy online due to time constraints and tighter schedules, mobile marketing greatly assists small to medium businesses (without big advertising budgets) to upscale their numbers of customers and sales at considerably lower costs.

Mobile and social media marketing are possibly the most effective and useful tools in this day and age. They can assist businesses with the promotion of their brand, selling of products on the go and speedy customer communication.
Formulating a Mobile Marketing Strategy
When you embark on a mobile marketing campaign, you need to make sure your website is mobile-friendly. It is no use enticing customers with marketing only to leave them frustrated when they decide to actively engage with your brand.
Your mobile marketing strategy must provide accurate information about your products and services compactly and concisely. While customers may be spending a lot of time on their phones, there is much to distract them, so your brand or product promotional message needs to be the one that catches their attention – long enough to make an impact and entice them to engage.
Customer convenience is paramount. Make sure to keep marketing content precise, straightforward, and easy to understand and only write content based on what mobile users need to know while on the go. Punchy headlines or promotions are a sure-fire way to deliver intrigue.
Build a phone list or database of customers and regularly offer them relevant content, giveaways and freebies. You could offer weekly, monthly or even daily giveaways to bring foot traffic to your store or direct traffic to your website.
Encourage current customers to bring new customers on board by giving them incentives such as a discount on their next purchase if their friends or family members purchase one of your products.
Always keep in mind that users have the power to delete your messages with a single click. Don't make every conversation or message about making a sale; instead, measure your interactions so that each marketing message has value for the receiver.
Essential Mobile Tools to Improve Customer Experience
Short Messaging Service – SMS
SMS is often underrated and underappreciated, being considered as 'spam' in some cases. However, it has evolved a lot over recent years and will definitely enhance your mobile marketing strategy. If you don't use it correctly though, SMS marketing can backfire and even annoy your customers.
SMS marketing remains much cheaper than other forms of marketing and is easy to deploy and incredibly effective in giving you direct access to your customers. Easily automate your campaign with Panacea's bulk SMS product to help your business work smarter and not harder.
SMS also makes it possible to get feedback or action from the recipient quickly using the "reply" option or an included link that directs subscribers to your website.
Due to the POPI Act, however, you cannot send unsolicited messages and it's paramount to ask permission to engage with customers through opt-ins. Make it easy for them to opt-out too if they so choose.
SMS marketing is the perfect way to connect with your clients and start generating more sales and can make your products more accessible for your customers. Following these tips will help you drive a successful SMS marketing campaign.
Personalising your SMS to a recipient is an effective way to encourage them to subscribe or opt-in and never miss an update or offer from your company. Use words like "you" and "I" to further drive engagement.
Making use of drip campaigns enables you to incentivise users to stick around by offering them increasing discounts the longer they remain subscribed. E.g., send a 5% off voucher on subscription, a 10% voucher after three weeks and a 20% voucher after a few months.
Directing users to games or promotions where they can win vouchers or discounts for opting in or get useful information that adds value to subscribers.
Using a keyword and a 5 digit shortcode is also effective in encouraging subscriptions. Eg. Text "SUSHI" to 45520 to get our weekly specials. "SUSHI" is the keyword and "45520" is the shortcode.
Checking a "subscribe" box on an order form or submit their phone numbers online from your website.
However you choose to construct your marketing campaign, always keep in mind that your SMS messages should be short and sweet, getting straight to the point. You want to drive a successful marketing campaign rather than drive away potential customers.
WhatsApp Business or WhatsApp API?
When choosing the right WhatsApp connection tailored to your business application, it's important to understand that there are two WhatsApp Business versions available, each with its advantages and specialised features. Choosing the correct WhatsApp service for your business will allow you the best reach when connecting with customers.
The free messaging platform WhatsApp Business is a more advanced version of WhatsApp and offers direct communication between you and your customers. For small to medium businesses, it is a convenient and inexpensive way to deliver interesting and engaging content. This can include images and videos to make your marketing campaign more exciting and appealing.
Use features like "quick reply", and greeting and away messages to make sure your customers get faster and connected responses. The "Business catalogue tool" is like having a mobile storefront allowing customers to browse up to 500 of your products without leaving the app. By leveraging the "WhatsApp Status" feature intelligently for advertising, highlighting a product or featuring a flash sale a buzz is instantly created around your brand.
On the flip side, WhatsApp Business API is an integrated solution with some costs involved. It has been specifically designed for medium to large and expanding businesses that deal with high volumes of transactional or service messages and wish to power communication globally. The big green tick next to the name of your business in the profile and chat headers identifies your business as verified and legitimate as an additional assurance feature for your customers.
This more robust WhatsApp business application has more advanced automation and enterprise-level features that you won't find using WhatsApp Business and can be integrated with your CRM software system for seamless automation. For smoother application and operation, WhatsApp itself encourages companies to sign up with an approved Business Solution Provider (BSP) to facilitate the process.
WhatsApp Business API will also enable multiple agents to sign in at the same time and use a centralised dashboard and team inbox to communicate with existing customers, send them multimedia files and documents and access useful features like granulated reports and detailed analytics.
It's important to note that WhatsApp Business API has no calling capabilities and does not have a real mobile interface unless one is provided by a BSP which can make available the use of a mobile app that would allow you to continue communicating with customers on the go.
Multichannel Marketing Strategy
This is the holy grail of marketing strategies: Rather than putting all your eggs in one basket, using a multichannel approach will reach the right person on the right channel with the right offer at the right time. It has also been noted that multichannel customers spend three to four times more than single-channel customers do.
Multichannel marketing simplifies the creation and execution of a single campaign that can be replicated across various channels.
Need more advice on how to set up the right mobile marketing strategy for your business?  Get in touch with us and let our helpful staff guide you.