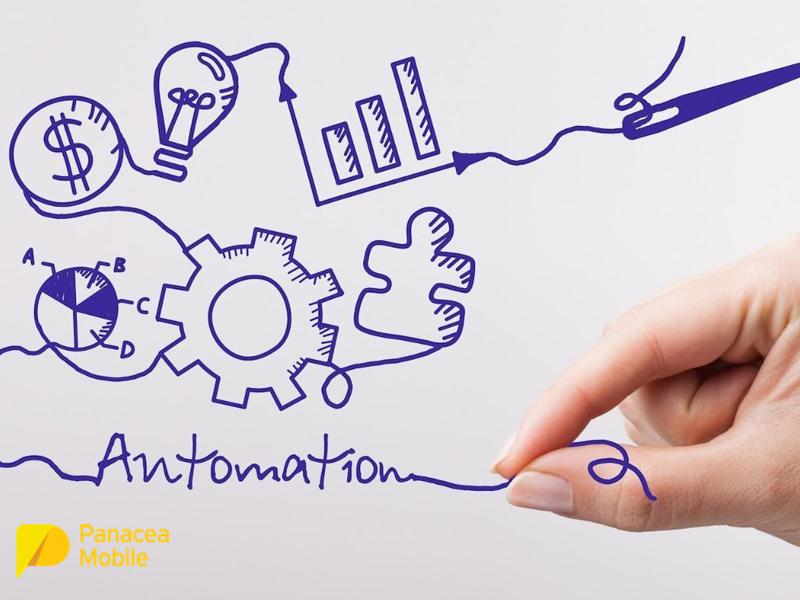 18 Apr

Email And SMS – The Perfect Pair To Add To Your Marketing Automation Mix

No one can afford to lag behind the digital intelligence driving today's dynamic marketing arm. Customer Relationship Management (CRM) is the backdrop against which marketing automation has demonstrates new levels of reliability and efficiency. ERP (Enterprise Resource Planning) systems seamlessly integrate one marketing platform to another, freeing up manpower for more strategic purposes within the company. In fact, the marriage of SMS to emailing have brought us a new power-couple on the e-commerce red carpet. Few can resist the 'one-two' punch effect of email plus SMS followed by nifty nurturing.

Sophisticated tools exist automate company marketing but let's not forget that the purpose of it all must relate back to our CRM. Above all else, we want to generate inbound leads for further market reach by developing the soil from which our customer base sees growth. Nurturing the relationship with our ACP (Actual Paying Customers) must not be what slips through our fingers just because we're dazzled by what automation can do for us.
Email and SMS Spearhead Marketing Automation Response
The name of the game is participation. We cast our marketing line out into the vast waters of cyberspace and received the tugs that told us the fish are biting. Now begins the art of reeling them in. In marketing parlance, it's called 'funnelling'.  Here are three undeniable reasons why marrying email with SMS campaigns keeps those responded to our carefully designed strategies and are already circling within our sales funnel.
FACT 1: The Marketing Stats
Emails generate average open rates of over 80% and a 'click-through' rate of over 25%
SMS boast a spectacular 90% open-to-read rate and that within 3 minutes of delivery.
No need for further convincing as to the knock-out punch possible with the marketing partnership of email and SMS.
FACT 2: Two Way Street Guarantee
Both email and SMS are full frontal engagement procedures in the land of marketing automation. That means you will be able to send the right message at the right time to the right customers who have already alerted you to their willing participation. The trick is to keep the two-way communication going. Keep them in the loop with titbits, reminders, last minute alerts and the like.
FACT 3: Under one Roof with Smartphones
At a 43% rate and climbing, consumers reached via marketing automation programs, access their emails using their smartphones. That means that while you will have used emailing to deliver the detail by way of information and content, but your automated follow-ups can be via SMS, which is simpler, cheaper and has a more rapid response rate.
The Nature Of Nurture In Marketing Automation
If email is the strong arm here, then it's only as powerful as your SMS marketing makes it. If your email delivered the needed info – the storyline, the SMS has to be your killer headings and one-liners. In true partnership style, where one partner sees to the feeding by putting bread on the table and the other sees to the nurturing, SMS can be best used to support and drive your email campaign home.
NURTURE OPTION 1: Make your high-value or frequent customers feel special with SMS notifications that inform them the have first options on your deals.
NURTURE OPTION 2: Create a loyalty program and use SMS to keep participants updated as to their points.
NURTURE OPTION 3: First timer's incentives sent via SMS on the back of emailing will touch the customer sweet spot with that extra nudge.
Affiliates – Marketing Automation's Secret Weapon
Perhaps one of the most amazing spin-offs in the world of digital marketing is the advent of affiliate marketing programs. The astounding statistics for this secret weapon is that it is how 99% of people got started. Nurturing our customer base can very much include incorporating willing participants in affiliate programs. Affiliates benefit in accord with increased profits in the ultimate win-win marketing automation strategy. Offering bonuses that drive promoters to generate sales for you or to create brand awareness for you is the backbone of affiliate marketing. What is more, affiliates range from start-ups to solo entrepreneurs to huge Fortune 500 companies, in short, whoever has a product to sell can become part of your marketing automation mix.
Bringing affiliate marketing back to our email and SMS partnership is that fact that affiliates can be the underbelly of marketing automation's success.  Bringing them on board to land sales and keep the excitement alive on behalf of the companies they promote definitely halves the pain and doubles the joy.
Panacea Mobile are the go-to people with impressive technology and simplified interfaces to gateways for SMS, USSD and Push to get your marketing automation campaigns going and help you stay on point. Visit https://www.panaceamobile.com/ anytime.