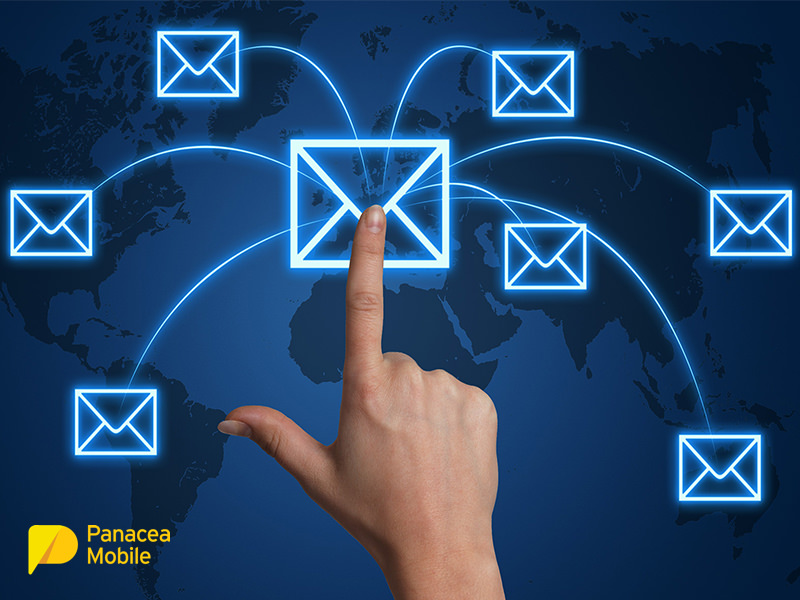 03 May

How To Choose The Right SMS Portal For Your Business

We know what you're thinking. How can the humble SMS still be an effective business communication tool in the face of a variety of instant messaging and social media options? The answer is: Whether your business is fairly new or already a player in your industry, one thing is for certain, you have to use a mass text messaging service! In fact, when you use the right SMS portal, an SMS is still one of the most effective ways to get your marketing message directly in front of your ideal consumers. Whatever your SMS is – promotions or contests – there is more action taken compared to any other marketing or promotion strategies.

Consider this:
SMS messages have a staggering final read rate of 98 percent!
It takes the average person 90 minutes to respond to an email, but only 90 seconds to respond to an SMS.
90 percent of all text messages are read within three seconds of being received!
Not hard to see why SMS messages have survived as a top communication method for over 30 years! In fact, even in the age of popular chat apps such as Facebook Messenger and WhatsApp, 94% of smartphone users still send texts. SMS is actually the most used data in the world, with over four billion people using their phones to send eight trillion texts every year – that's almost 16 million messages a minute!
Bulk SMS is an inexpensive and effective way to get your marketing message to a huge range of people – even those without smartphones or 3G/4G coverage. In addition, because a single SMS message is restricted to 160 characters, it's a great way to communicate even when networks are congested.
What To Look For In An SMS Portal For Your Business
Of course, knowing that SMS is the ideal way to communicate with your customers, suppliers and employees is one thing. Properly leveraging this amazing platform so that you can take advantage of all the benefits it has to offer is something else entirely. That's why you need a stable, reliable SMS portal.
Here are some guidelines to help you when choosing the right SMS portal for your needs:
Network Quality And Coverage
Some service providers aren't able to send SMS messages internationally or use multiple mobile networks. Others aren't able to guarantee your message will even be delivered, as they route it via other gateways that are out of their direct control. Still others experience problems delivering messages to numbers that have been ported from one network to another. Make sure the company you choose can give you all the coverage you need – now, and as your business grows.
No Internet? No Problem.
You need to know your SMS messages are delivered 100 percent of the time, regardless of any connectivity issues you might be having. Choosing the right SMS portal means you don't have to rely on third-party vendors. Instead, you're connected straight to the GSM network – so you never have to worry about Internet downtime and non-delivery of messages.
Hidden Costs? What Hidden Costs?
Make sure the SMS portal you choose gives you an all-inclusive package, with no additional charges for ad hoc extras that should be part of a basic functionality package. Make sure your provider offers technology you can rely on, with transparent packages and no hidden costs.
Keep It Legal
Not only is SPAM annoying for the recipient, it's also illegal. Make sure the SMS portal you choose is familiar and compliant with all the relevant SMS marketing guidelines and laws. Failure to do so could mean you're suddenly faced with fines, civil suits or other legal action.
Follow Protocol
Short Message Peer to Peer (SMPP) is the major standard when it comes to sending SMS messages. It is easy to track and technologically advanced and doesn't require any investment on your part in terms of software or hardware. So, make sure your chosen SMS portal uses it.
In addition, choose an SMS portal that can:
Send multiple, bulk messages to a targeted audience in real-time
Send personalised emails fast
Offer an easy-to-use Interface
Offer help and support when needed
Give you complete independence
When you choose Panacea as your SMS portal, you'll be able to send and receive SMS messages using an online dashboard, HTTP, API or SMPP connection. In addition, you can use both short and long codes to engage with your customers. With us, you can create custom-designed and personalised SMSes quickly and easily. We offer a fast, stable and reliable platform to conveniently deliver targeted messages, pinpointed to yield the highest value for your business.
Chat with us today to find out how you can leverage the unbeatable marketing power of SMS.