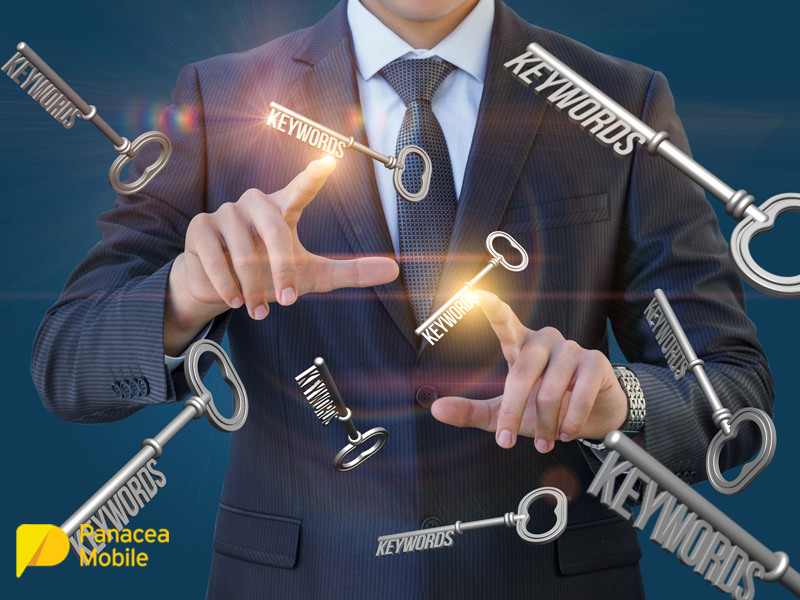 23 May

How To Use Keywords And Triggers To Make Your SMS Campaign WORK

If you're wondering whether or not to make an SMS campaign part of your marketing effort wonder no more. The humble SMS is still one of the most effective marketing options out there. SMSes have an astounding 98% open rate, and most are opened within a few seconds after being received. This puts them giant leaps ahead of any other advertising option going.

SMS campaigns are particularly effective in countries such as South Africa, where although cellphone penetration sits at over 90 percent, only about a third of those are smartphones. So, any marketing efforts relying on data, such as email, Twitter or Facebook, miss around two-thirds of your potential market.

SMS is the one messaging function that's pre-installed by default into every phone, regardless of make, model or capability. It's not an app that needs to be installed, and, as a result, cannot be uninstalled. It's a permanent fixture on everyone's phone. And given that the first thing most people do when they wake up is check their phones, your SMS message is always going to catch their eye.

With SMS, you know your customers will always be able to receive and respond to, the marketing messages you send. And of course, the more you interact with your customers, the more familiar with your brand they become, and the more you become part of their world.
Using Keywords And Triggers In Your SMS Campaign
SMS campaigns that use keywords and triggers are usually highly successful. They're easy to understand, and the calls to action are effortless to follow. The trick is to use simple keywords to get people to opt-in. Keywords are essentially the prompt to drive engagement through encouraging replies. Once someone has texted your particular keyword to your SMS short code number, it acts as a trigger that activates a variety of different functions. Common functions include making financial donations and entering competitions.
How Do They Work?
Keywords use either an API integration or a web SMS platform and are most often used in two-way messaging to help create more interactive and meaningful customer communication. They tell the shortcode exactly which SMS campaign you want to interact with, and then the shortcode sends a texted response back, based on whichever SMS campaign the keyword is associated with.
SMS keywords can be used for a multitude of marketing promotions, but the most often used options are sign-ups, customer surveys, competitions, booking confirmations, exclusive deals, opt-outs, lead generation and support enquiries.
Benefits Of SMS Keywords And Triggers
One of the most significant advantages of using keywords in your SMS campaign is that they make it very easy to track how people discovered your brand. If you use different keywords for different ads, it's easy to see which ones create the most interest. This is valuable information when it comes to creating future campaigns. You can also use keywords to help you understand which products are the most popular with different segments of your audience.
Of course, keywords are also great ways to build your consumer database. As soon as a customer responds to an SMS ad, they are automatically added to your mobile subscriber list.
Getting The Most From Your SMS Campaign
There are a few basic rules of engagement to bear in mind when crafting your SMS campaign using keywords and triggers:
Make It Easy To Remember
There is a place for clever in marketing, but this is not it. Don't use keywords that confuse people. You may think it's really cutting-edge smart, but if it sails over the heads of your intended customers, it's just a waste of time and money. So, if you want people to donate to a campaign, make your keyword "Donate." If you're offering a free milkshake with every burger purchased, "Milkshake" is the obvious choice.
Keep It Short And Simple
Swapping from letters to numbers and special characters is too much admin on a mobile phone. So stick to letters only, and keep your keyword nice and short. You can have more than one word as your keyword, but why would you want to? You run the risk of people not putting in the space between the words, which then means they will be unsuccessful at entering your SMS campaign. Sticking to one word avoids complications.
Be Relevant
Your keyword should not only relate to whatever it is you're offering or trying to get your customer to do but should also be relevant to your business. This helps reinforce the campaign and your brand in the mind of the consumer.
Choose Panacea
At Panacea Mobile, our tech gurus can engineer the perfect SMS campaign for your business. We'll help you set up Standard, Premium Rate or Reverse-Billed shortcodes for customer feedback, competitions, donations, selling content and other services. We'll also set conditions for inbound messages that can trigger autoresponder SMSes, emails or HTTP requests to your server. Read more about our SMS services here, or contact us on +27 87 151 1043.