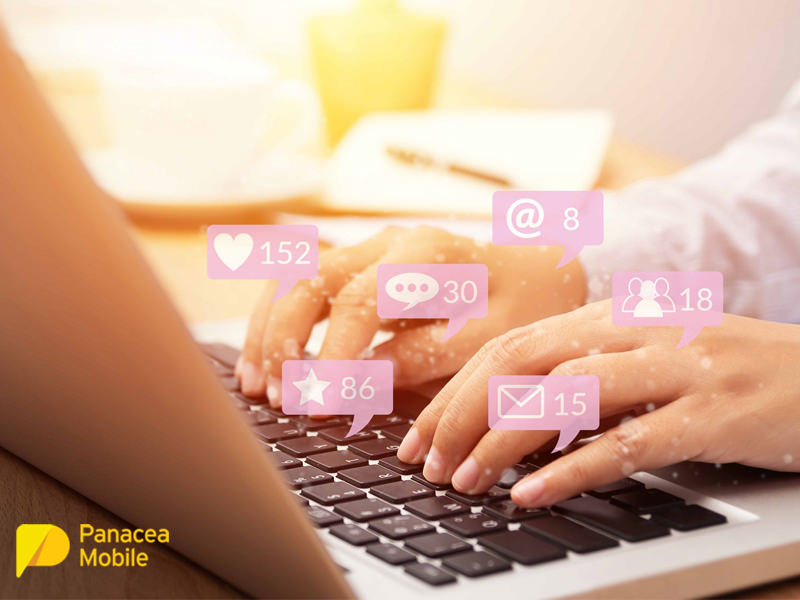 17 Oct

Push Notification Technology at your Service

Browser Push notifications, being remarkably easy 'clickable' notices – whether to computer or mobile devices, are the gold standard for marketers in direct customer outreach. With just one click on the unobtrusive pop-up Push Notification's "allow" button, visitors to a website are converted into subscribers. Native app notifications can access contact lists and the like but push notifications can be used to reach desktop users too, which puts them in a niche of their own. Mobile users, already app-friendly, are in a unique category. Location-based GPS and Beacon- relayed Push notifications take efficacy to a whole new level.
Real-Time Push Notifications for Mobile Users
Mobile and website users alike do need to have your App installed of course, but they don't have to be in it to receive notification prompts. You know you the value for you is that you're linking directly with your client base but don't overdo it. The statisticians tell us that people are exposed to an average of 5,000 ads a day. So, have pity – they invited you in by downloading your app, but don't blow it with generalized, generic push notifications at every turn. Your app can be uninstalled by irritated users as easily as installing it.
The power of real-time messaging is that you get to stimulate users to go to your app for limited-time specials in your on-line shop. This works especially well if you notice your App was downloaded but either response has slowed or appears to have been forgotten. It happens. Another major service for Push notifications is to alert on-line shoppers whenever they've left items in the cart.
These days push notifications have a secret weapon because instant purchasing is made possible with a single 'tap'! The more relevant and useful your notification is to your target group, the more they trust you and the more spontaneous the responses become.
To prevent the likelihood of having users opt-out or unsubscribe, send notifications that expire after a limited time.

Location, Location, Location Works for Push Notification
GPS locations, IP addresses and even the more defining Beacon-based messaging, have become a powerful way to know where users are and therefore when notifications can be appropriate and helpful to them.
Utility apps have a readily accepted place in the lives of most users. Marketers who know the daily routines of their users can learn to be like a truly helpful friend in need. Job listings, apartment rentals and the like have received remarkable response rates. Push Notification Utility Messages also include:
Traffic alerts at the user's current location
Weather reports
News articles
Sports updates
Flight information
Product updates
Because managing money is everyone's priority and part of our daily lives, financial service Apps record strong push engagement. Be the friend holding the purse strings as it were and see how quickly users start appreciating you for saving them time and money.
Ease the Effort for Push Notification Users
Everyone is busy and that includes your users. Respect their time by reducing the actions they must take once in the funnel could make all the difference as to how long and how readily they engage with you in the future. Push Notification services are able to place deep links in messages that get users to where you want them in your App. A call to action when they're on the hot spot is a sure-fire way to direct their behaviour.
Making Push Notifications Indispensable
Brilliant push is all bout being relevant, valuable, inspiring and delightful.  Using logos, graphics, emojis animations and GIF's makes your notifications easy on the eye and fun, which is seldom out of place in the lives of today's harried people. The plus in that is that those users become your best advocates. Take a leaf out of Netflix. They create sophisticated notifications whereby every user receives personalized messages about the shows they've been watching and others in a similar genre. Notification not to miss a new episode in a favourite series will seldom be unappreciated.
Imagine being invaluable to your users because you're always relevant and timeous. Users will start to look out for your trusted word as you work to tailor your Push notifications to their unique needs.