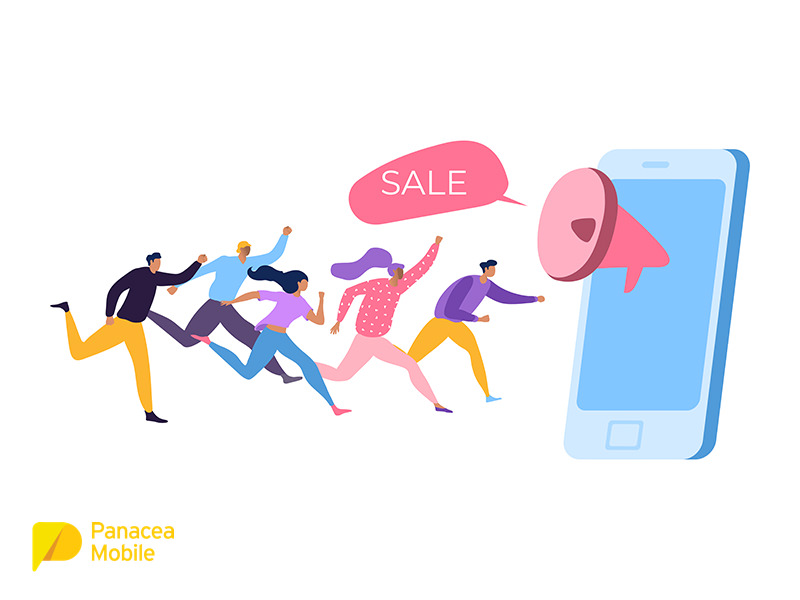 04 Apr

Unlocking the Secret to Boosting SMS Engagement: Tips and Strategies for Marketers

Attention marketers and small business owners! Are you looking for an effective way to engage with your customers and drive sales? Look no further than SMS marketing! According to recent statistics, SMS messages deliver an average click-through rate of 19%. That's a whopping 15% higher than email marketing, where the CTR is just 4.2%.

If you want to achieve high engagement rates and great results, SMS marketing is the way to go.

But how can you make sure your SMS campaigns are effective? In this article, we'll explore effective tips and strategies for boosting SMS engagement, so you can get the most out of your marketing budget.
Personalisation is Key
One of the most important things you can do to boost SMS engagement is to personalise your messages. This doesn't necessarily mean simply using the customer's name. Rather it can include messages that have been tailored to their specific needs or interests.
Klaviyo backs this up, saying, "When asked what types of text messages they enjoy receiving from brands, consumers mentioned discounts tailored to their past purchases and offers related to their interests. Focusing your marketing efforts on personalising SMS text messaging can lead to higher engagement rates."
To personalise your SMS messages, you can use data such as the customer's name, location, past purchases, and browsing history. This will help you create messages that are relevant and engaging to your customers. Using Panacea's SMS gateway, you can easily segment your customer base and send targeted messages to different groups based on their interests and behaviour.
Keep it Short and Sweet
When it comes to SMS marketing, less is often more. Customers are busy and don't have time to read lengthy messages. That's why it's important to keep your messages short and to the point. Ideally, your messages should be no longer than 160 characters. This will ensure that your message is easy to read and understand and won't take up too much of your customer's time.
In addition to keeping your messages short, you should also make sure that they are easy to digest quickly. Use clear and concise language, and avoid using industry jargon or complicated terms. This will ensure that your customers can quickly grasp the gist of your message without too much effort.
Timing is Everything
Timing is another important factor to consider when it comes to SMS engagement. While the best time for business messages will vary depending on your industry, there are some common sense rules to follow.
One article on SMS timing says, "In general, you'll want to send messages to customers when they'll most likely be awake and engaged. This tends to be between 10 a.m. and 8 p.m. After 8 pm, you're competing with nighttime activities like prime-time television, web surfing, and lifestyle activities. The most popular time for SMS marketing is 12 p.m., coinciding with the typical lunch break.
"You may also find it advantageous to send SMS messages at off times like 11:33 a.m. or 2:38 p.m. Most SMS messages are sent on the hour or half-hour. Breaking this trend can help you stand out and win your audience's attention. Run A/B tests to see if this strategy works for you."
In addition to the time of day, you should also consider the frequency of your messages. You don't want to bombard your customers with too many messages, as this can be overwhelming and lead to lower engagement rates. Instead, aim to send messages at a consistent frequency, such as once a week or once a month.
Offer Incentives and Discounts
Customers love to feel valued, and offering incentives and discounts are a great way to show them that you appreciate their business. The Klaviyo article mentioned above adds some interesting statistics on this point. They list the following as messages that your customers would like to receive more of:
Coupons/promotional codes: 50%
Birthday deals: 39%
Upcoming promos/sales/discount announcements: 31%
Back-in-stock notifications: 29%
Loyalty programs and benefits: 29%
Special announcements: 18%
Invitations to VIP experiences: 17%
Messages based on my actions: 16%
New product announcements: 16%
Event announcements: 11%
Interesting or helpful articles: 8%
There are a variety of incentives and discounts you can present, as well as promoting upcoming specials or personalised or VIP offers.
Use SMS to Drive Traffic to Your Website
Finally, SMS marketing can be a powerful tool for driving traffic to your website. By including a link to your website in your SMS message, you can encourage customers to visit your site and make a purchase.
The UK-based company, TextAnywhere, says, "Research shows that SMS marketing has the highest click-through rate (CTR) of hyperlinks (6.16%), compared to email marketing (2.80%), search advertising (1.98%) and social media advertising (0.05%)"
When including a link in your message, be sure to use a short and memorable URL, such as a Bitly link. This will make it easier for customers to remember and type into their browser if they choose to. You should also make sure that the landing page they are directed to is optimised for mobile devices, as many customers will be accessing your site from their phones.
Using Panacea's SMS gateway, you can easily track the effectiveness of your SMS campaigns by monitoring the click-through rate and conversion rate of your messages. This will help you identify which messages are resonating with your customers and which ones need to be tweaked.
Boosting Business the Simple Way
As we've seen, SMS marketing can be a highly effective way to engage with your customers and drive sales. By personalising your messages, keeping them short and sweet, sending them at the right time, offering incentives and discounts, and using them to drive traffic to your website, you can boost your SMS engagement rates and achieve great results.
And, of course, with Panacea's SMS gateway, you can easily manage and track your SMS campaigns. This allows you to get the very best from your marketing budget. So, let's start sending those messages and watch your engagement rates soar!
For more information on how SMS Gateways work, read our blog article Bulk SMS and SMS Gateways: The Power Duo for South African Businesses.