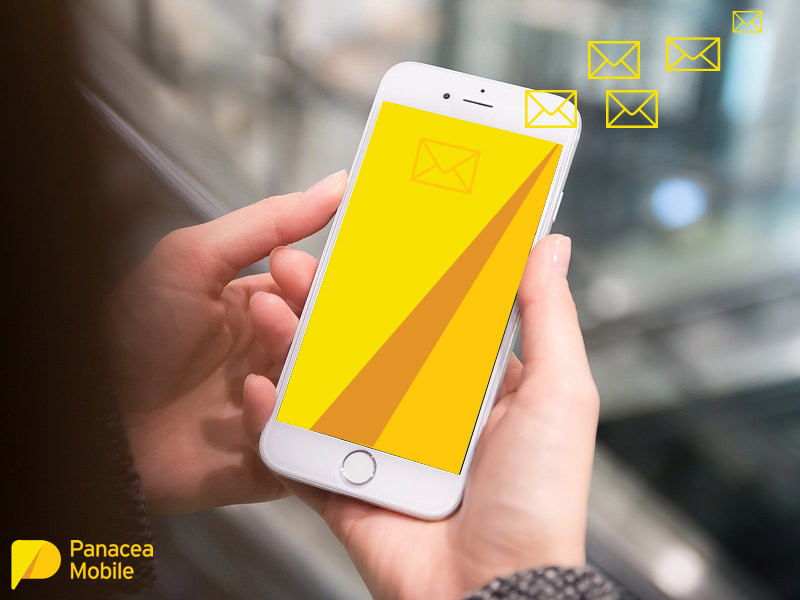 05 Jul

USSD Grows Your Business By Reaching More People

A couple of years ago, the Durban-based, Zulu-language daily publication Isolezwe launched a ground-breaking promotion linking print to mobile. The aim was to create sustained mobile engagement over a period of seven months during the Premier Soccer League (PSL), and increase the circulation of their print magazine. The promotion ran over USSD (Unstructured Supplementary Service Data). This was the ideal platform for Isolezwe's target audience, who were already very familiar with it from using it to send "please call me" SMS messages or recharge airtime. The campaign ended up increasing Isolezwe's daily circulation by over six percent. This translated to between 4 000 and 5 000 additional readers every day and is a perfect example of how using USSD can grow your business. It also earned Isolezwe a nomination at the 2016 International News Media Awards for "Best Use Of Mobile."

"Best use of mobile" is actually the perfect way to describe USSD to anyone who isn't sure exactly what it is. Because USSD works on ALL phones, not just smartphones. It doesn't need data or an internet connection, and, perhaps most importantly, it can be free for your clients to use. So much digital marketing is channelled through the internet and through social media. But in South Africa, this effectively cuts off a significant portion of the population who don't have access to either.
How USSD Grows Your Business In South Africa
South Africa has a unique relationship with all things digital. Although it's tempting for us to follow digital marketing trends in countries such as America and the UK, it's simply not feasible, practical or profitable to do so. South Africa has very different marketing needs to those of Europe and the States. We also have unique challenges when it comes to accessibility and affordability.
As a percentage of total SIM connections, and not total population, only just over one-third of South African SIM card owners have a smartphone. This might translate to several million users, and that sounds like a lot, but here's the thing: If only one-third of South African cell phone users have a smartphone, two-thirds don't. They only have a "normal" cell phone. That means no internet connection and no social media. So, if you focus your digital marketing efforts solely on Internet-based platforms, you can only ever hope to reach a maximum of one-third of cell phone-owning South Africans. With USSD, you can reach a full one hundred percent!
Because digital has become the "go-to guy" of marketing, it's sometimes difficult to think about embracing other platforms. But USSD is a classic example of where "going old school" really pays. You can also use SMS and voice messages to send marketing content to potential customers, but where USSD really comes into its own is through its sheer flexibility.
Key Benefits Of USSD
There are many advantages of using USSD as a marketing platform. As already mentioned, it doesn't need an internet connection or data to work. But there are other significant benefits too:
No high-tech phone required – although it works perfectly on these too.
Extremely cost-effective for businesses to implement and run.
Works across all cellular networks.
It only needs a connection to the GSM network – it's not mobile or SIM-based.
Up to seven times faster than SMS, allowing for the quick exchange of data.
Faster two-way communication thanks to its highly interactive navigation.
Feels as though you're talking to an actual person.
Highly customisable, making it ideal for all your business needs.
It Sounds Great, But How Does It Actually Work?
Most USSD transactions start with a query from the cell phone user themselves. This could be an airtime or data balance enquiry, for example. As soon as this initial request is sent, the USSD gateway sends it on to your USSD application. The application calculates a response to the request and sends it back to the gateway, which sends it on to the user – who receives it as a message on their mobile phone screen.
USSD messages don't have to subscribe to any kind of universal standard, so operators are free to use whichever format they feel is most suitable to their customers. Most responses are, however, sent in a format that's easy to display, and which contains a maximum of 182 alphanumeric characters.
Panacea Mobile connects directly to all major networks in South Africa, Namibia, Botswana and Swaziland, as well as trusted partners worldwide. Find out more about our USSD packages here and here, then contact us so we can chat about how we can find the one that's best for you.