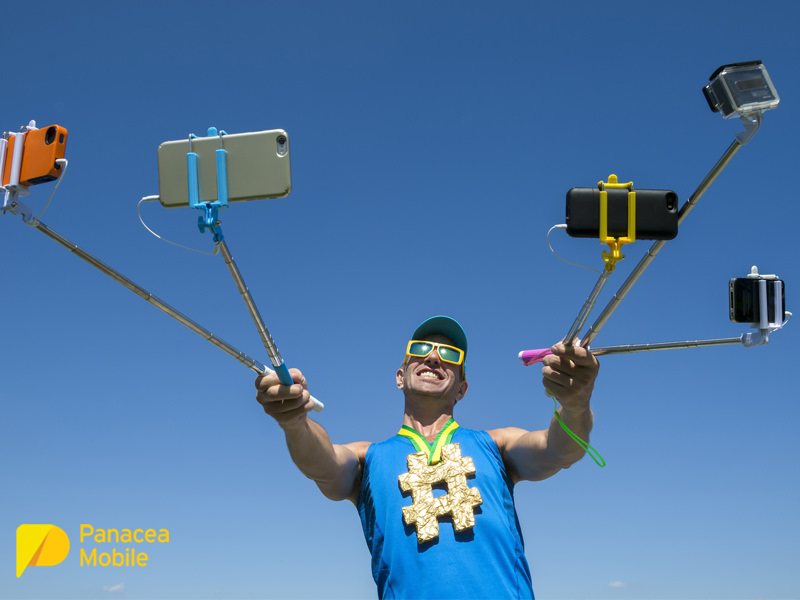 22 Nov

How To Choose The Best Messaging Platform For Your Campaign

When it comes to choosing the best bulk messaging platform for your campaign, you really only have two choices – bulk email, or bulk SMS. Both are affordable options that let you market en masse to your ideal target audience. Although on the surface, both platforms may seem similar, there are significant differences when it comes to user interaction patterns and execution. It's important, therefore, to have a good understanding of who your ideal audience is. Older audiences usually respond better to email marketing, for example, while younger, more tech-savvy customers prefer SMS.

But there are obviously many other factors that come into play when deciding on the best messaging platform, so we need to explore each option in more detail.
What Is A Bulk Email Message?
A bulk email message is one that's sent to a large group, or groups, of people at the same time. However, although the main message is identical, personalisation and automation technology make it possible to send the right message to the right person at the right time.
Personalisation
Think about the last time you received an email that started with the line, "Dear valued customer." Didn't you instantly feel as though you weren't actually valued at all? Because surely, if you really were so valued, wouldn't they at least have made the effort to greet you by name? Personalisation makes your prospective customer feel like a human being, and it's definitely worth the effort. Personalised emails improve click-through rates by around 14 percent, and conversions by about 10 percent.
Frequency
Of course, personalisation isn't the only factor to consider when sending bulk emails. A key question is: How often should I send them? Experts are actually a little divided on this point. Some stats show that people who signed up for emails from a particular company don't mind receiving them every day. This is particularly true if you run a news agency or other business where daily emails are needed to keep subscribers updated.
However, other research seems to indicate that many people – almost 70 percent, in fact – unsubscribe from a business or non-profit emails because they receive them too often. Of course, the fact that someone doesn't unsubscribe from your emails doesn't necessarily mean they're engaging with them. Many emails are simply deleted without being read, as it's quicker than following the unsubscribe link!
Opening Rates
So, let's talk then, about opening rates. After analysing over 25 million email campaigns across 28 different industries, marketing experts HubSpot found that the average opening rate is 32 percent. Personalising subject lines is one way to help increase these figures, as is getting the timing of your emails right.
Click Through Rates
Your bulk email's click-through rate is how many customers actually clicked through to your website or landing page from your message. Again, research shows this rate depends largely on the industry you're in, but the average is between 20 and 30 percent.
What Is A Bulk SMS Message?
Bulk SMS messaging is a type of mass communication whereby businesses can engage with their customers using mobile technology. Whereas you would use your mobile phone to SMS an individual, to send bulk SMS messages you simply log onto a website or online application, upload your contacts in bulk, write your message, and then send it! You can also analyse your results.
The type of bulk SMS marketing software you use differs depending on your service provider, but one thing that is always constant is the response! Research shows that over 80 percent of all mobile users prefer SMS messages from businesses instead of phone calls or emails. This figure alone indicates that if you want effective engagement for your campaign, bulk SMS is hands down the best choice. However, if you still need a little more convincing, consider this:
SMS messages have a final read rate of 98 percent!
It takes the average person 90 minutes to respond to an email, but only 90 seconds to respond to an SMS.
90 percent of all text messages are read within three seconds of being received!
How Can I Activate Bulk SMS?
Activating your Bulk SMS service is usually a quick and hassle-free process, depending on your service provider. When you choose Panacea as your SMS portal, activation happens as soon as your account is open. You'll be able to send and receive SMS messages using an online dashboard, HTTP, API or SMPP connection. In addition, you can use both short and long codes to engage with your customers. With us, you can create custom-designed and personalised SMSs quickly and easily.
What Is Bulk SMS For Business?
As a business, you have many bulk SMS solutions available to you – a software programme, mobile phone application or web interface, for example. You can also integrate an SMS API with your company website or system. These varying solutions then interface with your service provider's SMS gateway, so your message can be sent to mobile numbers locally and internationally. Bulk SMS messaging offers a cost-effective solution for managing your business' mobile communication needs.
What Is SMS Credit?
When you sign up for a Bulk SMS platform, your package often includes a certain number of free SMS credits, but what are these exactly? Essentially, SMS credits are the currency you use to send your SMS messages. Messages of 159 characters or less use up one credit, while those between 160 and 319 use two credits, and so on.
Depending on your service provider, you will have SMS credits in your account, or "wallet." Every time you send an SMS, these credits reduce accordingly. It's usually very simple to purchase additional credits online, and they are credited immediately to your account.
So Which Platform Is Best?
As with most marketing campaigns, the secret is to not only use one platform but to communicate with different segments of your audience in different ways, according to their demographics and preferences.
When you choose Panacea as your SMS portal, you get a fast, stable and reliable platform to conveniently deliver targeted messages, pinpointed to yield the highest value for your business.
Chat with us today to find out how you can leverage the unbeatable marketing power of SMS.