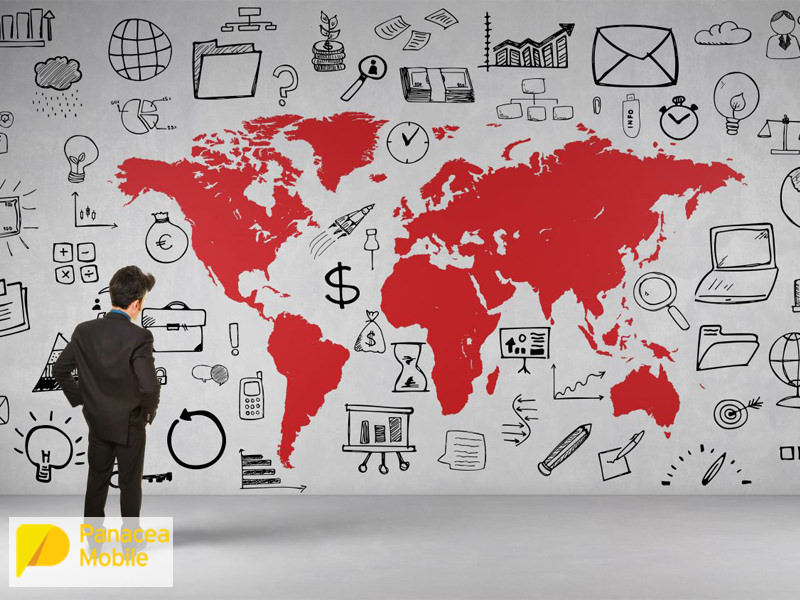 31 Jan

Is USSD the Scalability Solution For Global Business Expansion?

For some entrepreneurs, South Africa is simply not big enough to realise their business dreams, and world domination sounds like an exciting prospect. If you have made the decision to grow your business and you're looking for a viable scalability plan we'd like to highlight the benefits of using Unstructured Supplementary Service Data (USSD) as a growth platform.
The Scalability Debate: Why Go Global?
While some may find the logistics of penetrating a foreign market a little overwhelming, the benefits of global expansion – even for smaller businesses – are many.
A piece discussing the basics of global expansion from the U.S. in Entrepreneur highlights some key advantages:
"You can extend the sales life of existing products and services by finding new markets to sell them in. You can reduce your dependence on the markets you have developed in the United States.
If your business is plagued by destabilizing fluctuations in your markets due to seasonal changes or demand cycles, you can even out your sales by tapping markets with different or even countercyclical fluctuations. You can exploit corporate technology and know-how. Finally, by entering the global marketplace, you'll learn how to compete against foreign companies-and even take the battle to them on their own ground."
Indeed, one of the critical areas which can cause a business to wobble is economic instability – a factor which we in South Africa are no stranger to. A fluctuating Rand equals unstable product and transport costs which can impact an SME very quickly.
Obviously, the success of your venture rests on adequate planning and careful consideration of factors which will affect your expansion. A comprehensive list of basics can be found in this article on global expansion, and include ideas such as ensuring that you have a stable local foundation, exploring, researching and reading, preparing a solid business plan and talking to a coach or a business consultant for additional insight.
Why Choose USSD?
So now you know that you want to expand, you need to explore the best ways to communicate with your new client base.
There is no shortage of technology that can help you on your way, from automated email series to Pay Per Click advertising and everything in between. However, USSD – despite being over a decade old – is still surprising businesses across all industries with its effective versatility.
What are some of the advantages of using the USSD platform to scale your company?
Key Benefits of USSD in Scalability
USSD is available on all phones with a SIM and which operate on a GSM network. This means that it's accessible to pretty much everyone with a mobile phone and is not limited to smartphone users.
Luxury smartphones are not as readily accessible in some parts of Africa, Central America, and India which means that your USSD message can be accessed from an older phone, or a feature phone without all the bells and whistles that the smartphone offers.
USSD communications operate in real-time which make it a super-fast way of sending and receiving information.
USSD platforms are highly scalable. You may only have a small client base or a couple of offerings, but once your business starts to grow you can quickly add to this robust system.
It really doesn't matter which industry your business resides in. Technology has burgeoned to offer options for surveys, banking applications, competitions and authentication services.
Services such as weather or emergency messages, sports, movies and stock updates can be set up with ease.
The low operating costs of USSD messaging make it a brilliant option if your business expansion plans are stretching your finances.
It offers a convenient and stable platform which can be relied upon for instant, convenient customer interaction.
USSD works on existing APIs which allows your requirements to merge seamlessly with your existing business applications.
So, if world domination is on the cards, or you are simply hoping to strengthen your existing local business foundation then we're sure that USSD messaging features in your scalability plan. Would you like to know more?
Visit Panacea Mobile and download the USSD brochure, or contact the Panacea Mobile team who will be happy to answer your questions.