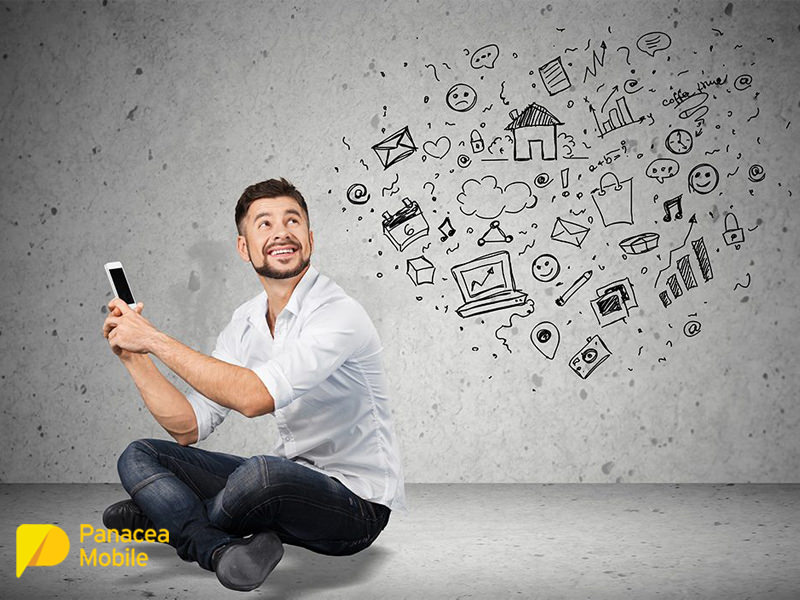 14 Mar

The Smart In SMS Marketing

By now, no one needs convincing when it comes to the effectiveness of SMS marketing. The fact is that 90% of messages are read within three minutes of receipt. That kind of customer reach is unmatched, so all that remains is to see to it that we reach the right customers and the right time with the right product.

Let's get the official bits out the way, then we can get to the fun part.
SMS Marketing Rule Number One – Signups
Whatever marketing channels we already have – social media platforms, emailing, websites, direct mail, in-store opportunities, can be used to bump up our signup quantities. Facebook, Instagram and even WhatsApp work a treat. So of course, we can make ourselves visible that way.
Not to be overlooked are printed flyers which can be made available in-store.  Signs at checkouts where bored people in queues can cast an eye may provide opportunities; you'd be surprised how many people respond while they wait. (It may be the only moment they have to pause for the rest of the day.)
SMS Marketing Rule Number Two – Permissions and Opt-outs
Permissions
We know we need permission, right? We can't risk unrecoverable damage to our brand and hefty legal fines for spamming in the name of SMS marketing – it doesn't go down well. There are polite ways to be smart without bullying. So, the first order of business is to increase our signups. Here's how:
Choose a shortcode to operate as a phone number for customers to reply to.
Choose a keyword for the customer to use in their reply.
Design a simple sentence incorporating both 1) and 2) e.g. "text 'WIN' to 54321 to receive notices for competition entries."
Opt-outs
Not only is it law to provide an opt-out facility, but it's also a good thing for SMS marketing too. There is just no point in annoying people who never buy, so the SMS STOP function helps us develop real prospects. Focusing time and effort is all about getting more bang for our buck remembering we are paying our portion so that our prospective clients are not unduly charged for signing up with us. END, CANCEL, STOP, UNSUBSCRIBE or QUIT are all recognized as opt-out cues.
A perfectly legal caveat can be used here though. Some smart SMS marketers have the 'STOP to end' in their message but add, "Reply HELP for help + T&C's." and then add, "Msg&Data rates may apply", which covers all bases.
SMS Marketing Rule Number Three – Spell it out Short & Sweet
How many messages?
We'll reel in a surprising amount of undecided potential customers by letting them know in our marketing message how many messages a month they will be receiving – the hot tip being to 'slowly-slowly-catchee-monkey'.  Start with one a week (four a month) and double that over a period of a few months.
With the stats telling us that 90% of people who initially accept or signup or download an app abandon it within the first month. To we have to be super smart and make sure we use smart SMS marketing ideas that work well and remain attractive for the long haul.
Message length restrictions:
Most of the carriers have a 160-character limit. This is a focus area for smart marketers.
State the value of the message first
Get to the meat of the message fast
Be crystal clear on what action is needed
Use all the shorteners you can incl. URL shorteners i.e. goo.gl or bit.ly.
SMS Marketing Rule Number Four – Timing and Fun
Timing
Everything in life is timing! Nowhere is that adage truer than in the world of SMS marketing. We need to not only to know our customer's habits but if our messages go outside our country then we need to watch time zones for delivery – no one will be charmed to receive marketing messages in the wee hours.
Avoid sending your marketing messages on Mondays, unless for some weird reason your product has a connection to Mondays.
Watch heavy commuting times – some people are idle on public transport during peak traffic, so if your audience is likely to be doing so, then use that time. If, however, your clients are likely to be driving in peak traffic hours, avoid commute times like the plague.
Fun:
Smart SMS marketing means thinking of promos, fun games, quick and easy quizzes, quirky meme's, GIF features, interactive ideas and personalized rewards.
Keeping it fun means staying up to date with the urban speak of our target market. The larger part of any SMS audience will be younger than the millennials, so using words like 'woohoo' or 'pew pew' (if you're doing anything with cats) carry their emotive weight in gold.
On that note, clever use of a word or two that has nothing to do with our product but everything to do with our customers is another very hot SMS marketing trick: referring to pets, or sport or music are the top three up-close-and-personal favourites.
Rewarding the first 50 or 100 responders, running 50% off options or redeemable points keep our campaigns on top of the ever-growing Tsunami that SMS marketing is. Happy marketing everyone!
For further details and more help, take a look at our offerings here.