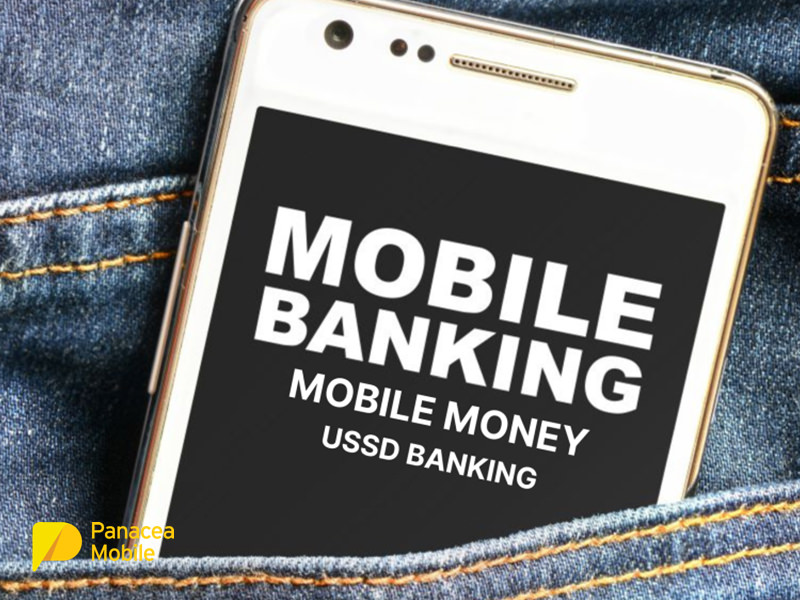 07 Mar

Unlocking the Mystery: A Guide to Understanding the Differences Between Mobile Banking, Mobile Money, and USSD Banking

Are you tired of long queues at banks? Do you want to transfer money to loved ones instantly, even in remote areas without a reliable internet connection? Are you worried about the security of your transactions?

Well, worry no more! Thanks to the advent of mobile banking, mobile money, and USSD banking, you can access your bank account, transfer money, and pay bills using your mobile phone, anytime, anywhere.

But what exactly are these three services, and how do they differ?

In this article, we will explore the differences between mobile banking, mobile money, and USSD banking. We will also highlight the benefits of USSD gateways for banking services.
What Is Mobile Banking?
Mobile banking refers to accessing banking services using a mobile application or a web browser. With mobile banking, you can check your account balance, transfer funds between accounts, pay bills, and access other banking services using your smartphone or tablet. Mobile banking is a convenient way to access banking services without visiting a physical bank.
However, to use mobile banking, you need a stable internet connection and a smartphone or tablet. This can be challenging, especially in remote areas with poor network coverage. In addition, mobile banking can be complicated for some, requiring you to download and install a banking application and create a profile with various pieces of information.
What Is Mobile Money?
Mobile money refers to using your mobile phone to access financial services, such as sending and receiving money, paying bills, and buying airtime. Mobile money services are provided by mobile network operators, and users can access them using their mobile phones, even if they do not have a bank account.
Mobile money services are easy to use but are not available in all countries, and the charges for using mobile money services can be high.
Mobile Money App vs Mobile Payment App
The terms "mobile money app" and "mobile payment app" are often used interchangeably, but they do have some differences in their functionalities.
A mobile money app typically refers to an application that allows users to perform various financial transactions, including sending and receiving money, paying bills, and purchasing goods and services directly from their mobile devices. These apps often require users to link their mobile phone numbers to their bank accounts or e-wallets and can be used to conduct transactions with other users of the same app or with merchants who accept mobile payments.
On the other hand, a mobile payment app is a more general term that refers to any application that enables users to make payments using their mobile devices, regardless of whether it is linked to a bank account or an e-wallet. Mobile payment apps can include mobile wallets, which allow users to store and use various payment methods, including credit and debit cards, as well as other payment options like QR codes and Near Field Communication (NFC) technology.
While there may be some overlap in functionality between mobile money apps and mobile payment apps, mobile money apps tend to focus more specifically on financial transactions, whereas mobile payment apps have a broader range of payment options and use cases.
What Is USSD Banking?
USSD banking, or Unstructured Supplementary Service Data banking, is a mobile banking service that uses a USSD code to access banking services. USSD banking is available to all mobile phone users, and you do not need a smartphone or internet connection to use it. You only need to dial a USSD code on your mobile phone, and you can access a range of banking services.
USSD banking is easy to use, and it does not require any installation or registration. It is also secure, as all transactions are encrypted, and you need to enter a PIN to access your account. USSD banking is also fast, and you can complete transactions within seconds.
Benefits of USSD Banking from Panacea
Panacea offers a USSD gateway that enables businesses to provide USSD banking services to their customers. Here are some of the benefits of using Panacea's USSD gateway:
Easy Accessibility: USSD banking via Panacea is simple and easy to use, making it accessible to a wide range of customers. Anyone with a mobile phone can access banking services through the USSD gateway, regardless of their location or internet connectivity.
Cost-Effective: This is an affordable alternative to traditional banking channels. Customers can carry out transactions without incurring the high costs associated with visiting a bank branch or using internet banking.
Faster Transactions: USSD banking offers a fast and efficient way for customers to carry out transactions. With Panacea's USSD gateway, customers can perform a range of banking services such as checking account balances, transferring funds, paying bills, and purchasing airtime in just a few seconds.
Improved Customer Experience: The use of USSD banking enhances the overall customer experience. With its user-friendly interface and 24/7 availability, customers can carry out transactions at their convenience, without the need to visit a bank branch.
Enhanced Security: USSD banking via Panacea offers secure transactions, as customers are required to input a PIN or OTP for authentication. This added layer of security ensures that customers can carry out transactions with peace of mind, knowing that their accounts are safe and secure.
(Read more on understanding USSD communications.)
Gateway to Success
We hope that you have a better understanding of the various mobile banking methods, each with their own set of features and benefits.
If you would like to know more about Panacea's USSD gateway that offers businesses a simple, cost-effective, and secure way to provide banking services to their customers, please get in touch. With the convenience of accessibility, faster transactions, improved customer experience, and enhanced security, USSD banking is a valuable addition to any business looking to provide banking services to their customers.