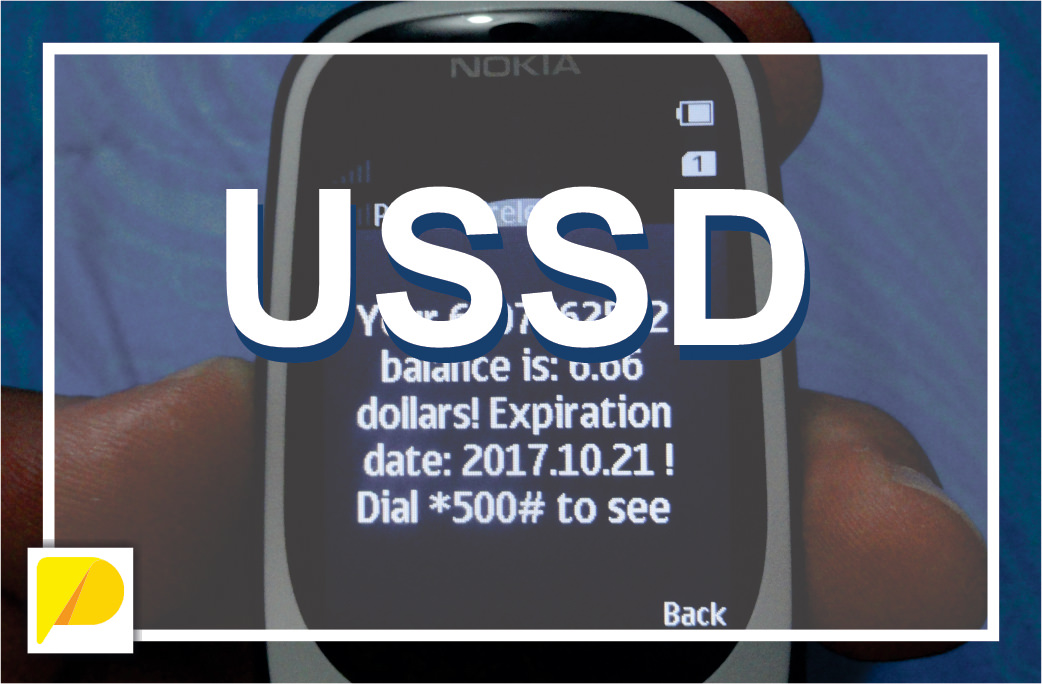 25 Apr

Your Guide to Understanding USSD Communications

USSD communication can sound a bit complicated and technical but at the crux of it, Unstructured Supplementary Service Data (USSD) is a Global System for Mobile Communications (GSM) protocol that has been in existence since the 1990s.

Despite advancements in telecommunications, USSD remains one of the best available communications technologies in South Africa to deliver useful mobile and socio-economic friendly services to cell phone subscribers.

The main function of USSD is to build dynamic menus that can be displayed on practically any GSM, 3G, 4G or LTE phone and enact real-time connections with users. Basically, when a person dials a number that starts with an asterisk (*) and ends with a hash (#), they are using USSD communication.
The Practicalities of USSD Communication
During his talk at Mobile Web Africa, Gustav Praekelt from Praekelt Foundation revealed that, while smartphones dominate 48% of adult South Africans, 39% still make use of basic cell phones. Furthermore, 1.8 million South Africans own a tablet, 6.4 million have a fixed internet connection, and 11.7 million people have mobile internet access. When it comes down to it, South Africans live in a mobile-first society.
Owing to this, USSD remains popular in South Africa particularly because it is a form of communication that isn't governed by someone's economic status or impeded by their access to a smartphone. As long as the user has access to a mobile network service, many transactions and communications can be made through USSD without being reliant on an internet connection or application downloads.
And since most USSD applications are formatted to be as monochrome as possible and have simple functionality that works on any phone, even those users still operating phones with a black and white screen have access to USSD mobile messaging.
Everyday USSD
When a user request code is sent from a phone to the dedicated USSD gateway the user receives a response based on the code. In return, users then respond to any prompts by inputting numbers that match their request requirements.
"Please Call Me" is still a highly popular form of USSD communication used by many South Africans, particularly those in a lower-income bracket. According to a Mobile Rocks report, approximately 24.5 million South Africans make use of this service as a way to cut costs on mobile communication.
Other examples of everyday USSD applications include:
Financial services such as topping up airtime and banking
Business enhancement services like customer surveys and marketing campaigns
Information services such as weather forecasts, traffic updates, news, geo-location and directory services
Entertainment services such as games, sports and competitions
Lifestyle services such as dating and horoscopes
Government services like COVIDConnect
USSD has also become a game-changer when it comes to financial inclusion and the provision of mobile financial services in various African countries. In this arena, mobile network operators can compete with banks and other mobile financial service providers in providing mobile payments on nearly any phone, at a low cost and without requiring access to the user's SIM card.
USSD thus empowers customers to send instructions to their mobile financial service provider along with their PIN for authentication, while also enabling the service provider to send responses and confirm transactions quickly in return.
USSD Communication vs SMS
Around 99% of cell phones in use today can use sessions on the USSD bearer and since USSD only requires a network connection, when not free, it costs very little in comparison to the short message bearer (SMS) which can often work out as a more expensive form of mobile messaging.
Unlike SMS, a store-and-forward bearer, USSD is a transparent session-based bearer transaction. USSD codes known as call strings, which begin with a * and end with a #, are used to communicate in real-time with a subscriber. Thus, USSD is best compared to speaking to someone on the phone whereas sending a standard SMS would be similar to sending an email or a letter to a person whereby the user creates their own message.
A USSD call string can also be stored in a phone book as a contact. For example, a user can create a contact called "Pretoria Weather" with the USSD number *150*1234*12#. Some applications will even allow a user to make their own menu shortcuts to add the menu item selection that they frequently use.  ie. "Pretoria Weather" *150*1234*12*3#  The addition of the *3 to the USSD call string indicates to the session-based bearer to automatically enact menu selection 3.
Contrary to SMS, the use of USSD is not affected by or does not require changes to a SIM card. It also has some usability and security advantages over SMS for certain applications such as mobile financial services.
An important aspect to note is that USSD messages sent from handsets route to the subscriber's home network even if a person is roaming on a host network. If a subscriber is used to accessing a particular service from a home network, they will still be able to access it from another country. Roaming users from other networks, however, cannot access USSD services on a host network.
Despite their differences, both SMS and USSD remain equally useful forms of mobile messaging communication.
USSD Push
By connecting to the rating and routing platform on the USSD Gateway, third parties can offer services to all the subscribers on a GSM network.
USSD Push, also known as NI USSD or Network Initiated USSD is when a session to a handset is started by an application and not the user. With NI USSD, the network pushes information to a subscriber's phone.
USSD Push is used for applications such as banking payment verifications, mobile marketing and subscriber surveys.
Different phones handle the notifications differently, but most will beep and display the text sent to it by the application.
Implementing a USSD Gateway is an extremely useful and cost-effective tool for your business to stay in contact with customers of all income brackets.
For more advice on how to set up the best mobile messaging communication strategy for your business get in touch with us and let our helpful staff guide you.